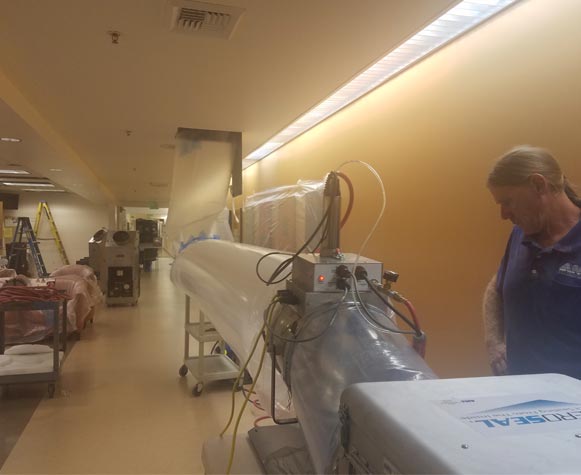 DUCT SEALING SPECIALISTS
Air Management Industries offer a wide range of duct sealing options. Each project is different when considering the needs of your facility. Our professionals will inspect your system and the areas we believe may need sealing, as well as other compromised areas. AMI will then tailor a duct sealing project to best improve your system.
Duct sealing improves the efficiency of your HVAC system. It will also stop your HVAC system from having to work overtime to get the far reaches of your building to the desired temperature.
DUCT SEALING
AMI provides different duct sealing options because every building is different. Due to structural design, building usage and accessibility issues, no sealing option can work in every building. We can tailor a duct sealing plan using one or a combination of methods to meet the needs of your facility.
Some of the different options for sealing include:
Aeroseal
Robotic duct sealing
Manual coating
FREE ESTIMATES & QUOTES
HVAC systems are a large part of a building's energy usage.
Air Management Industries can help you determine if your system is performing as designed or if leakage is causing higher energy consumption. Each building and system are different, so our staff can help you determine which course of action is best for your facility. Contact us for a free estimate today.